So, here's what our set up looked like. It was very basic and complimented Abby's theme which was The Five Senses. You can read about her week
here
. I cleared off a few shelves of a bookshelf in the girls' room for her discovery baskets, nothing fancy, then let her explore.
Here's a closer look at each basket and how she played with each of the items.
She went for her touch and feel board books, first. Each book has different textures for her to feel and introduces basic colors. She loves looking through books and also being read to. I try to give Abby a 15 minute quiet reading time each day and she usually chooses to "read" to Summer.
Then, she went for the animals. I gave her a mixture of farm animals, some I got from Target (a few years ago) that had a sound button and others that were a gift.
Lately, she's been interested in taking things out of a container and putting them right back in. This was no exception. Abby joined in by naming each animal and making the animal sound, which Summer thought was pretty funny. :-)
She enjoyed shaking, banging and making lots of LOUD music.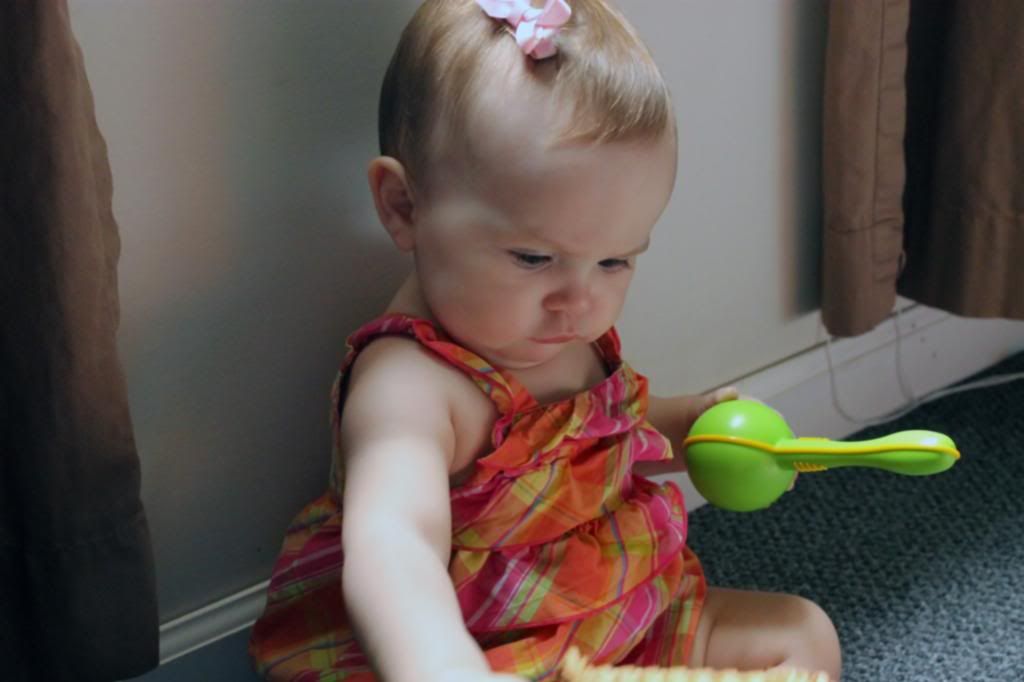 Abby and I made colorful towers for Summer to knock over, but then she decided to try and stack one or two herself.
My girl loves being outside!